California Tour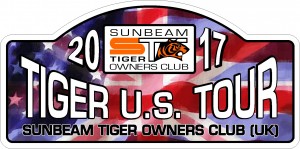 STOC 2017 US California Tour
June 2017
PAGE TO BE UPDATED WITH TOUR REPORT – COMING SOON.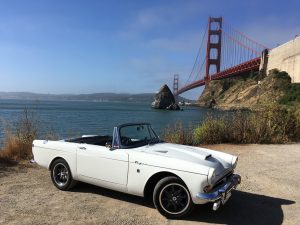 Itinerary 
• Tue 13th June – Arrive Los Angeles, private shuttle from airport to Ventura
• Wed 14th June – Ventura, collect cars 
• Thurs 15th June – Drive from Ventura to San Luis Obispo.
• Fri 16th June – Pacific Coast Highway, Monterey.
• Sat 17th June –  Monterey, track laps at Mazda Laguna Seca Raceway.
• Sun 18th June – Monterey  afternoon drive north to  San Francisco and across Golden Gate bridge to Tiburon.
• Mon 19th June – San Francisco sightseeing.
• Tue 20th June – Tiburon to Santa Rosa (visit Cobra Experience)
• Wed 21st June – Santa Rosa (winelands coach tour).
• Thurs 22nd June – Santa Rosa to Tigers United Sacramento
• Fri 23rd June – Tigers United (Auto test)
• Sat 24th June – Tigers United ( Scenic Drive)
• Sun 25th June – Tigers United, (Concours), final night banquet.
Third week route to individual choice, back to Los Angeles.
Here are some shots from our track day at the  Mazda Raceway,Laguna Seca.