"The TIGER50 Book" is going through the print rollers and will be available to subscribers in early July
.
This 170 page celebration of the Sunbeam Tiger displays 140 Tigers from the UK and international community of enthusiasts of our marque, starting with the Ken Miles prototype and concluding with the last Tiger built.
Page1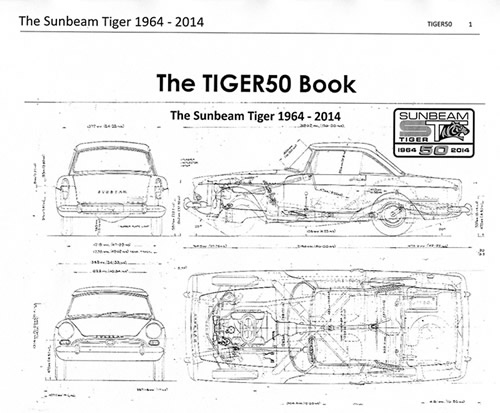 Page5 Index of Sunbeam Tigers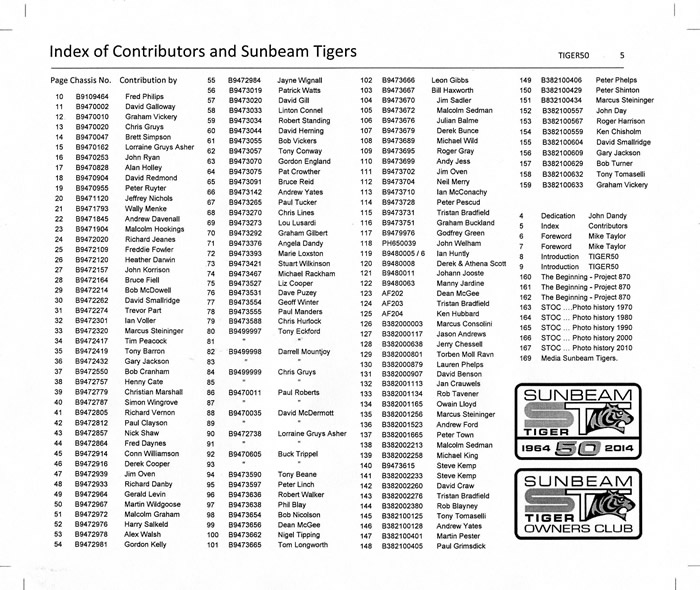 Page56 Example page
http://www.sunbeamtiger.co.uk/Tiger50/book_3.pdf
Delivered in a embossed hard card slip box with the hardback spine at the open end it, will be available for collection by contributors at the International Rally next month.
Copies can be obtained by any enthusiast of the marque from the Club for £40.
Graham
STOC Editor