These are the throttle linkage brackets from my car.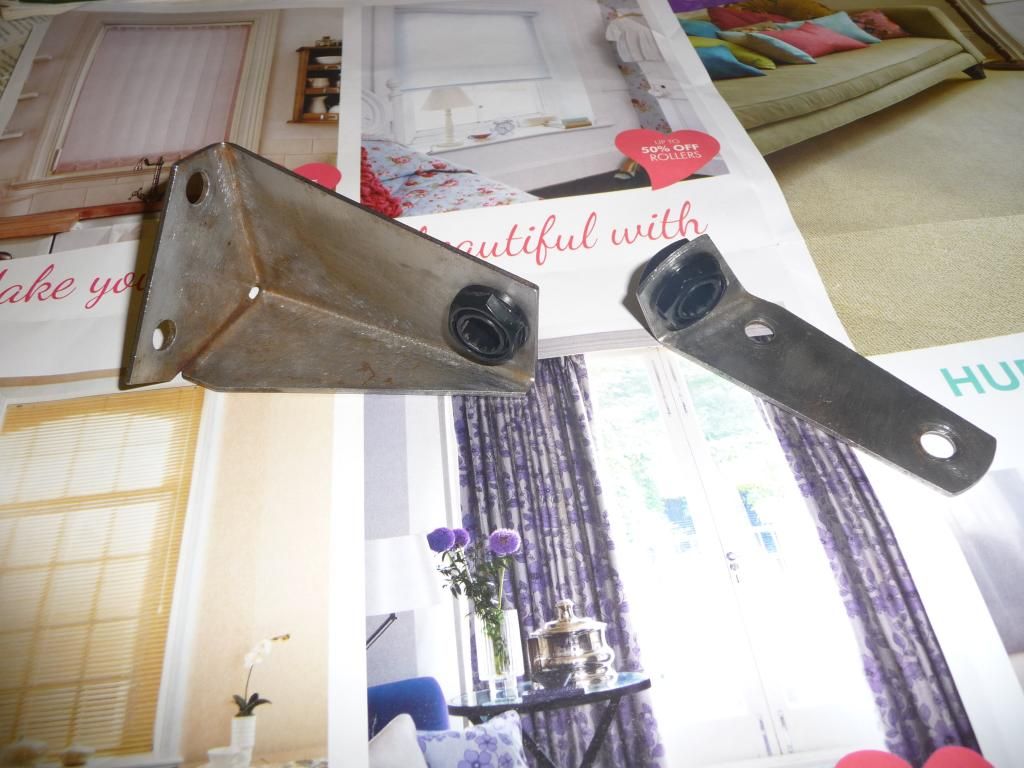 It would seem that at some point they have been 'modified' as I assume that these plastic joints that have been installed aren't original.
The rod is very baggy in them so I certainly hope not.
I assume the holes are a bit large too but having never seen another set of brackets, I have no idea how they are supposed to be.
Does anyone have some close up pictures that show what these brackets should really be like and some dimensions of the hole centres would be wonderful.
Any help in my latest challenge would be gratefully accepted.
Thanks.