Been working on the passengers (LHS) rear wing most of the evenings during the week, to say it is time consuming is nothing.
The outer still needs a section welded in, i've braced it this time so i know exactly what i need to do.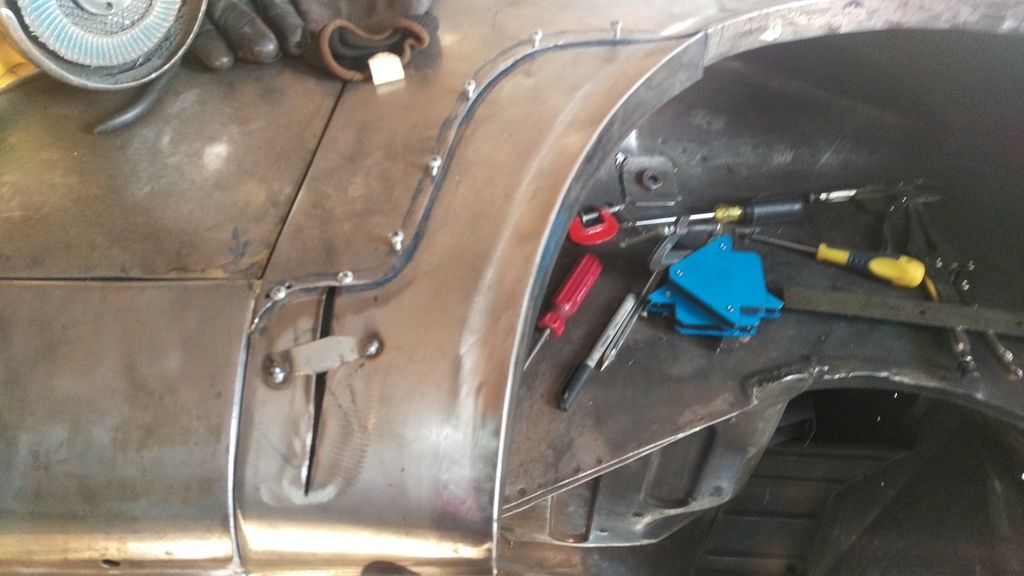 The inner is getting there, it's now stitch welded & ground flat, just a couple of bits to re-do then add the flange section.