Attended The Enfield Pageant today, returned to visitors parking discovered that my beloved Tiger CKJ 645C had been stolen. Please take care with your cars ,they are not safe even at organised shows.PLEASE be aware that parts could be offered soon from this car,i doubt if the thieves know how difficult it would be to sell this type of car on to genuine enthusiasts like ourselves.ANY HELP will be greatly appreciated.Regards Greg
---
---
Amazingly my Tiger was found today and recovered this evening.I would like to say a big THANK YOU,to all involved.Many thanks as well to all the sunbeam owners who contacted me,shows we stick together
---
---
---
Terrific news Greg. I hear that an eagle eyed Tiger fan spotted your car in the area and you were able to recover it right away once you heard where it was!! It may be a coincidence but the last time a Tiger was stolen it was not that far from Enfield. Many parts from that Tiger were quickly spotted on eBay but too many had been sold before the listings could be suspended and an arrest made. So it is very pleasing that a good bit of vigilance has quickly returned your Tiger in 'one piece'!!
The last Tiger to be stolen, it still remains lost, was stolen from outside the member's house using a supplementary battery to bypass the boot cut-off and to quote the member who reminded me of this:
"Best remove rotor arm and/or other subtle immobilizer (eg hidden fuel pump switch) and steering lock and etc so that the b@stards give up and go looking for something else to steal".

It would be good to hear from members what deterent devices members are using on their Tigers and has anyone fitted a tracker?

Graham
STOC Editor
---
Posts: 438
Joined: Thu Jun 21, 2007 8:35 am
Location: Melbourne Australia
Contact:
gvickery wrote: It would be good to hear from members what deterent devices members are using on their Tigers and has anyone fitted a tracker?

Graham
STOC Editor
Leave a sign with the fuel consumption on the windscreen.. that way they now it will cost them more to steal it than to just leave it alone.. and the fact they will get nabbed in one of the many fuel stops

---
i wouldn't suggest anyone describes where or which circuits any hidden switches are in. the tiger thief is quite possibly a member of this forum!

my biggest fear is when i'm away for a few weeks or so. i usually like to start a job before leaving and leave my cars well and truely disabled - like with no front suspension. i doubt anyone would put it all back together, bleed the brakes and then steal it

---
I found this security device on the net. It's going to be tricky mounting it to a Tiger with the top down though.
http://www.google.co.nz/imgres?imgurl=h ... CDAQ9QEwAw
odl21, you may well joke about it, I don't go that far, but
If they really want it, they will get it. All you can do is make it as hard as possible for the bas@#$%s.
Good to hear you got the car back Greg.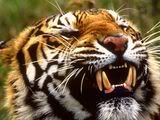 ---
My plan has always been to have the scruffiest Tiger, so thieves walk by & nick a nicer one. Its worked so far! Suggestion for new award at the National...Car least likely to be stolen. But on a serious note, it is worrying the front these scum have in taking cars from shows when they could be spotted anytime.
---
Posts: 650
Joined: Sun Dec 30, 2007 10:57 am
bob you would have an unfair disadvantage ,on the scruffiest tiger award,

they could do one for the most broken tiger ,you would win that too

---
My anti-theft method worked too well. It took me over an hour to get the wire back on the starter! [see Tony's photo from Brooklands]
---